Are any complementary health approaches helpful for seasonal affective disorder (SAD)? Find out here.
Happy Together, Inc. voluntarily recalls all lots within expiry of the Rhino 5k capsules due to contamination with sildenafil, tadalafil.
Mouse study suggests the coffee components eicosanoyl-5-hydroxytryptamide (EHT) and caffeine protect against Parkinson?s disease and dementia with Lewy bodies
In this blog post, NCCIH's Dr. Dave Clark describes several HEAL ((Helping to End Addiction Long-termSM) funding opportunities.
In this blog post, NCCIH director Dr. Helene Langevin and deputy director Dr. David Shurtleff discuss the HEAL (Helping to End Addiction Long-Term) Initiative and NCCIH's participation in the project.

NCCIH-funded research suggests weekly massage therapy may reduce joint pain and improve function in people with knee osteoarthritis.
In this blog post, NCCIH director Dr. Helene Langevin discusses funding opportunities offered by the NIH's Back Pain Research Consortium (NIH BACPAC), part of the NIH HEAL (Helping to End Addiction Long-term) Initiative.
In this blog post, Dr. Wendy Weber and Dr. Lanay Mudd describe how to choose from available NIH HEAL funding options for research on pain treatment depending on the stage of intervention development and testing.
FDA knows that some non-edible decorative glitters and dusts are promoted for use on foods. But consumers need to be aware that these materials, in fact, may contain materials that should not be eaten. Here?s how to tell if such materials are edible or not.
In what foods is caffeine found? Can caffeine pose a danger to your health? This Consumer Update answers these and other key questions about caffeine.
In this blog post, NCCIH Deputy Director Dr. David Shurtleff discusses an upcoming NCCIH-sponsored workshop on cannabinoid research on December 8, 2018.
In this blog post, Dr. Richard Nahin, lead epidemiologist at NCCIH, discusses the importance of studying trends in populations and how that relates to complementary and integrative practices, as well as the study of chronic pain.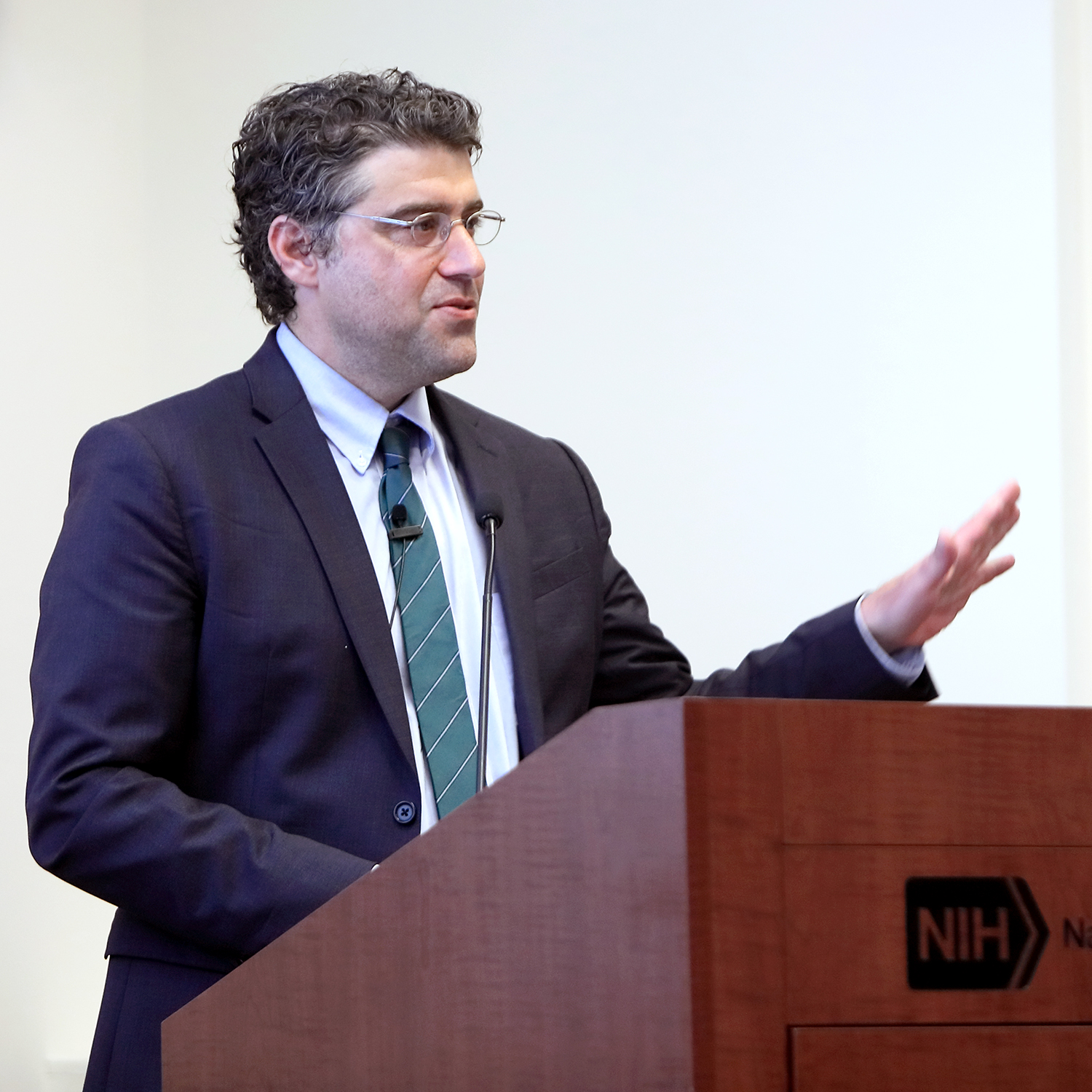 Contact with nature?whether outdoors or indoors (e.g., from plants or window views)?is an emerging field of research showing potential to help address some important public-health problems, said Gregory Bratman, Ph.D., in a recent lecture at NIH.
Sometimes a cold is just a cold. What can worried parents do when their babies and young children have a cold or cough? The FDA has some advice and tips.
You can manage your asthma by taking medications approved by the FDA. Before going to the pharmacy, get a proper diagnosis from a doctor and together develop an asthma action plan.
Early in the fall is the best time to get your annual flu vaccine. Find out why it's important to get one.
This sugar substitute, found in some human foods and dental products, can be poisonous to your dog.
Fresh produce can become contaminated in many ways, but following these simple steps can help protect you and your family from foodborne illness.
Heartworm disease is fatal to pets, but it is also preventable. Learn more about the dangers of heartworm disease and the importance of year-round prevention.
Obesity has been linked to many health problems, including heart disease, diabetes, and high blood pressure. Treatments for obesity range from healthy eating and exercise to prescription medicine and surgery. In recent years, FDA-regulated medical devices have also played a treatment role. Learn about approved products.